Lots of Learning
We returned after half term to lots of whizzing and zooming for firework night. We pretended to be a flickering flames as we whirled around with ribbons and streamers and used discussion around our creative fireworks to think about new words and sounds.
CBeebies produced a beautiful short, animated film entitled 'Poppies' to help convey the notion of Remembrance to our young learners. We watched this together and discussed the feelings that the rabbit character felt and how this links with people wearing poppies today.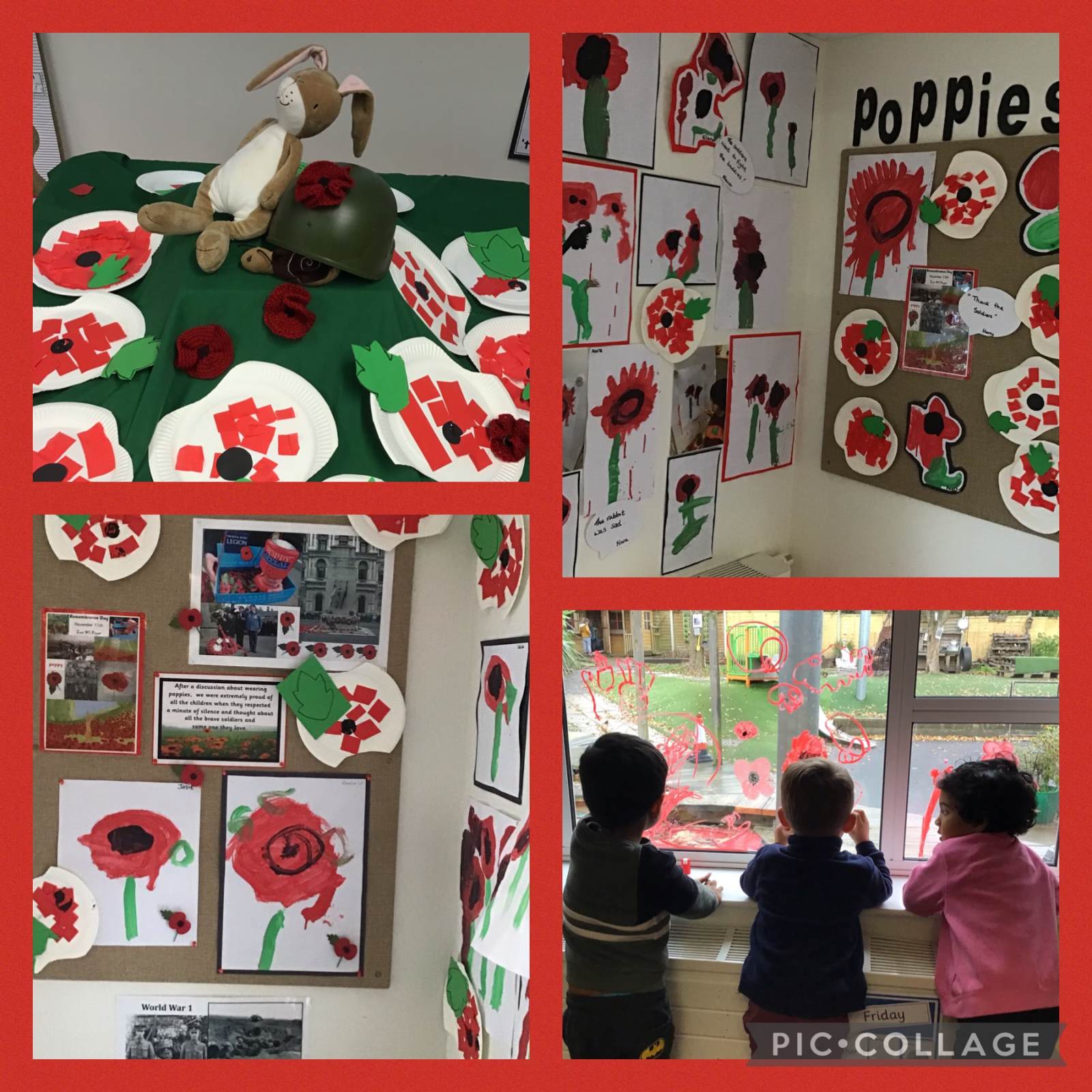 Everyone used their group floor books to document 'Children In Need' and create a truly spotty dotty day. The children discussed their own actions and the importance of kindness towards others.
Our First Half Term Together.
During the first half term the children have been getting to know each other, exploring their own interests and discovering new things. There was lots of different mark making happening as the writing and creative area was introduced and the cosy book became a peaceful retreat. We had a close look at Autumn and the changes happening around us and used pumpkins to discuss size and to make some spooky potions.