Forest School
What is Forest School?
Forest school is 'an inspirational process that offers children, young people and adults, regular opportunities to achieve, develop confidence and self-esteem through hands on learning experiences in a local woodland environment' Forest School (England) Network 2002. ​
This 'child-led' approach, emphasizes the personal, social, spiritual and emotional development of individuals through positive outdoor experiences in woodland settings. Forest School activities, such as tool use and lighting fires, teach children how to manage risks, take responsibility for their own behaviour, move out of their comfort zones and discover their own limits, within a safe and supportive environment. They learn how to work as part of a team, respect each other's views and opinions and gain the confidence to participate and contribute. Forest school caters to all learning styles: it allows children the freedom to use their own initiative and personalise their learning, and because tasks and activities focus on acquiring new skills and gaining experience, everyone is able participate, achieve and succeed.
Please also find the link for the Forest School Association video.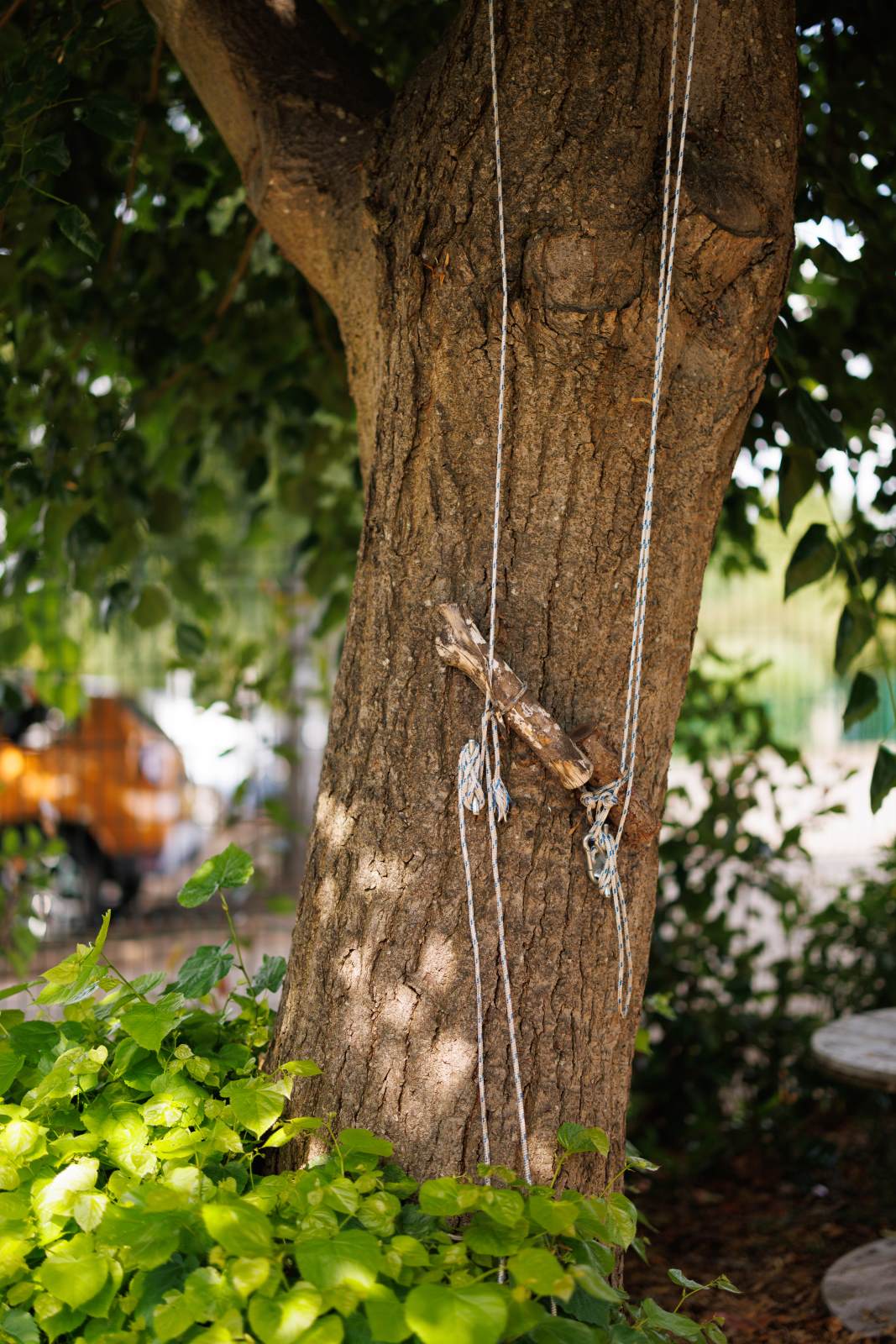 Birchwood Nursery Forest School Ethos Statement
At Birchwood Nursery School, we are committed to providing a high quality education, giving our children opportunities to realise their potential and develop their full uniqueness. To help us to achieve this, we have introduced Forest School provision into our curriculum, so that our pupils can grow and develop emotionally, physically, spiritually, and socially in the natural world around them.​
At Birchwood Nursery we believe a holistic approach to outdoor play and learning gives children the opportunity to explore and achieve their full potential, and develop skills and attitudes which can then be transferred into everyday life.​
​At our Forest School, positive experiences of the natural environment promote the personal, social and emotional wellbeing of the individual, by improving their physical, social and communication skills, increasing their self-esteem and confidence, and nurturing their emotional and spiritual development. Our children will be the next stewards of the natural world and it will be their duty to protect and look after it. Our Forest School teaches respect for wildlife and the importance of sustainability, and invites children to connect with nature in a meaningful and mutually beneficially way.​
​Birchwood Nursery School believes learning that is based on experience and the acquisition of skills, promotes motivation, values contribution and encourages the engagement and participation of all.
For more information see our Forest School Leaflet
If you missed our Parent Curriculum information meeting this term, please see the PowerPoint for all the information you may need on Forest School.